23 to 25 January 2024
Your registration for the 24th International Colloquium Tribology
The conference will be held in a hybrid flex format. Decide for yourself whether you want to participate on-site or simultaneously online from your workplace.
Participation fee

On-site participation
1.195,00 EUR (VAT free) for presence participants
1.075,50 EUR (VAT free) for presence participants and members of VSI / ÖTG / UKLA
270,00 EUR (VAT free) for speakers on site
The fee includes the print version of the conference documentation, break catering and lunch on all three days of the event, as well as the evening events on 23 Jan 2024 and 24 Jan 2024.
Please register separately for the visit of the Mercedes-Benz Museum Bad-Cannstatt and for the guided tour through the sparkling wine cellar Kessler in Esslingen on 25 Jan 2024 (see supporting program, Attention: limited number of participants!)

Online participation
845,00 EUR (VAT free) for online participants
760,50 EUR (VAT free) for online participants and members of VSI / ÖTG / UKLA

The fee includes the digital edition of the conference documentation.
You will receive the access data for the digital learning platform about one week before the start of the event. The tools used are easy to use and the technical requirements are minimal. For further information, please see our instructions for online participants.
If you have any questions about the conference platform, please feel free to contact us at +49 (0) 711 34008 – 70 or online-team@tae.de.
Your venue - on site at TAE or online!
The conference will be held in a hybrid flex format. Decide for yourself whether you would like to participate on-site or online from your home or workplace.
If you choose online participation, you will be connected live to the event on site via a web conference tool at the regular attendance date.
TAE – Technische Akademie Esslingen e.V.
An der Akademie 5
73760 Ostfildern/Stuttgart
Germany
Your reasons to attend the 24th International Colloquium Tribology
Three intense conference days with about 130 presentations in 5 parallel sessions await you. Your unique opportunity to
get to know all the recent developments in research and industry
take advantage of future opportunities and be aware of risks
meet all major experts at just one conference
expand your network and benefit from personal exchange
enjoy our evening reception and social events
Hotel Reservation
We will gladly take care of your room reservation at one of our partner hotels in the area.
In the online booking process you have the possibility to enter the room reservation.
Depending on the date, price category and your mode of arrival, we will book you a suitable room.
Contributions from research, industry and practice
Program of the 24th International Colloquium Tribology
Download the current and detailed program (as of September 2023) for the 24th International Colloquium Tribology 2024 here!
Find out about the main topics, presentations and participating speakers.
The review and selection of presentations was done by our interdisciplinary program committee.
Changes in content and timing are possible in the course of the preparations.
Daily programs of the conference
Our confirmed speaker highlights
Marcella Frauscher, AC2T research GmbH, Wiener Neustadt, AUS
Supporting Mobility Transition – Tribology of Alternative Energy Carriers
Sustainable fuel from synthetic sources, hydrogen and ammonia are an important possibility to reduce carbon emissions. However, the influence on lubricants and engine components, and consequently friction and wear are not yet analysed in detail.

Within this presentation, these aspects are discussed. The application of a comprehensive Lab-to-Field approach captures the effects of carbon-free or synthetic fuel blends on tribological performance and pushes modern lubricant design to support mobility transition.
Dr. Nick Garabedian, Karlsruhe Institute of Technology (KIT), GER
The Data Science Frontier in Tribology
Tribologists across career stages face uncertainty when it comes to integrating digitalization and data science into their practices. Embracing data science's potential is vital for the field's future and societal value but the absence of a clear digitalization roadmap hinders the seamless transition from research to application.
This presentation will outline tribology's distinct digitalization challenges and showcase strategies which tackle these obstacles through sustainable data production with the aim of unraveling the complexities of sliding interfaces.
Professor Hong Liang, Texas A&M University, College Station, USA
Dynamic Properties of Lubricants for Electric Vehicles
To take on the current challenges in tribology and lubrication engineering, one of the STLE's technical areas of interests is electrification. In this presentation, we will start with a brief discussion about emerging issues currently facing, followed by detailed discussion of properties and performance of lubrications used in electric vehicles.
Dr.-Ing. Thomas Lohner, FZG der Technischen Universität München, GER
Towards Superefficiency: Tribology Solutions Shaping Tomorrow's Gearboxes
Several mechanisms are known to achieve superlubricity, which is related to an ultra-low friction regime with a coefficient of friction less than 0.01. This presentation discusses the efficiency potential of geared transmissions, when machine elements with rolling-sliding contacts like gearings operate in superlubricity. Primary and secondary effects of superlubricity are quantified in the context of different operating conditions. The term superefficiency is introduced.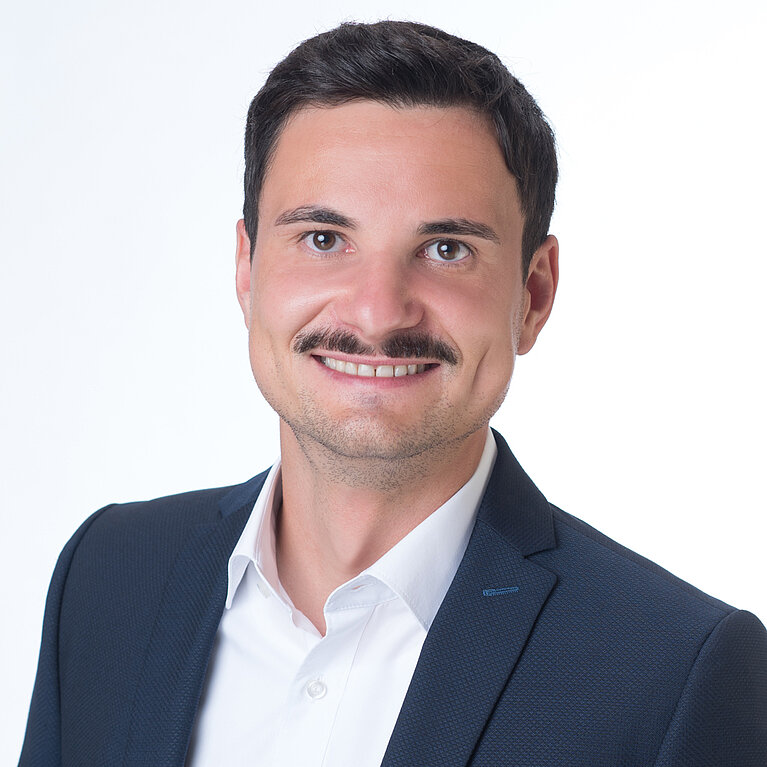 Prof. Dr.-Ing. habil. Matthias Scherge, Fraunhofer-Institut für Werkstoffmechanik IWM, Freiburg, GER
Sustainability in Winter Sports - the Tribological Perspective
This paper discusses sustainability challenges in winter sports, particularly focusing on tribology. It examines energy and resource conservation efforts in skiing, bob sledding, and ice hockey. The impact of substitute products on the unique properties of snow and ice for gliding is assessed. Changes in tribological mechanisms when e.g. transitioning from ice to polymer, such as with steel runners, are explained.
Professor Dr. Victoria Van Camp, Luleå University of Technology, Luleå, SWE
Minimizing CO2 Emissions and Maximize ROI: Implementing Known Tribology Principles and Design for Zero for a Carbon Neutral Industry
Some 20% of the energy produced today does not generate value but is lost in eg. friction and wear, unrecovered heat, and various electrical losses. Maintenance practices do not include efficiency measures and machinery is generally not designed for easy repair or upgrading. In this talk, we discuss how to improve efficiency and minimize the CO2 impact of industrial equipment, all while lowering total cost of operation.
Presentation program of the last events
Recognised experts
Program Committee 2023/2024
The programme committee for the International Colloquium Tribology is composed of recognised experts from research and development, industry and practice. Its tasks include formulating the objectives and determining the main topics of the conference, reviewing and selecting the submitted lecture proposals for the conference programme and providing expert advice to the organiser.
Steering Committee
Priv.-Doz. Dipl.-Ing. Dr. techn. Nicole Dörr
AC2T Research GmbH,
Wiener Neustadt, Austria
Univ.-Prof. Dr.-Ing. Carsten Gachot
Vienna University of Technology,
Vienna, Austria
Dr.-Ing. Max Marian
Pontificia Universidad Católica de Chile
Macul, Chile
Dr.-Ing. Katharina Völkel
Technical University Munich
Munich, Germany
Program Planning Committee
Univ.- Prof. Dr.-Ing. Dr. h. c. Albert Albers
Karlsruhe Institute of Technology (KIT)
Karlsruhe, Germany
Univ.-Prof. Dr.-Ing. Frank Bauer
Institute of Machine Components (IMA)
University of Stuttgart, Germany
Dr. rer. nat. Martin Dienwiebel
Karlsruhe Institute of Technology (KIT)
Karlsruhe, Germany

Dr. Arshia Fatemi
Robert Bosch GmbH
Stuttgart, Germany
Dipl.-Ing. Gerhard Gaule
Hermann Bantleon GmbH
Ulm, Germany
Dr.-Ing. Michael Gleß
ContactEngineering
Stuttgart, Germany
Dr. Markus Grebe
Kompetenzzentrum Tribologie KTM
HS Mannheim, Germany
Inga Herrmann
VSI Verband Schmierstoff-Industrie e.V.
Hamburg, Germany
Univ.-Prof. Dr.-Ing. Georg Jacobs
RWTH Aachen University
Aachen, Germany
Dr. Manfred Jungk
LUBEVISIO GmbH
Brannenburg, Germany
Dr. Thomas Kilthau
Klüber Lubrication SE & Co. KG
Munich, Germany
Dipl.-Ing. Rüdiger Krethe
OilDoc GmbH
Brannenburg, Germany
Dr. Markus Matzke
Robert Bosch GmbH
Stuttgart, Germany
Dr. Johannes Müllers
Robert Bosch GmbH
Stuttgart, Germany
Prof. Dipl-Ing. Dr. techn. Andreas Pauschitz
AC2T Research GmbH
Wiener Neustadt, Austria
Dr. Thomas Rühle
BASF SE
Ludwigshafen, Germany
International Advisory Board
Prof. Dr. Ichiro Minami
Luleå University of Technology
Luleå, Sweden
Prof. Ion Marius Sivebaek
Technical University of Denmark and Novo Nordisk
Denmark
Prof. Hugh Spikes
Imperial College of Science, Technology and Medicine
London, Great Britain
Prof. Gwidon Stachowiak
Curtin University
Perth, Australia
Kessler Cellar Tour at Esslingen
Have you ever thought about visiting the medieval cellars of Germany's oldest sparkling wine cellar in Esslingen? The cellars extend extensively under the former Speyr Pfleghof below Esslingen's market square. The Pfleghof, today also called the "Kessler House," has been the headquarters of the KESSLER sparkling wine cellars for 190 years.
The labyrinth of twelve interconnected vaulted cellars forms the heart of the KESSLER sparkling wine cellars. Here, the sparkling treasures of the house are stored under the protection of darkness and at a constant temperature of 13°C, lined up on the classic riddling desks. The cellar vaults served for more than six centuries for the storage of the tithe wine, before Georg Christian von Kessler discovered this place for the production of sparkling wine and acquired it in 1832.
The tour leads through the silent vaults dating back to the Staufer period, and you will learn how the "sparkling gold" of KESSLER sparkling wine is produced.
Date: Thursday, 25 Jan 2024
Departure from TAE: 03:30 p.m.
Start of the guided tour: 04:30 p.m. / duration 1,5h with 3 sparkling wine tasting in a tasting room
Language: English
Return TAE: 06:15 p.m. (on request)
Price: 25,00€ plus 19% VAT
The number of participants is limited to 25 persons.

Guided tour of the Mercedes-Benz Museum Bad Cannstatt/Stuttgart
Raise the curtain on the automobile invented by Carl Benz and Gottlieb Daimler in 1886: The Mercedes-Benz Museum in Stuttgart brings to life its history and stories about the connection between technology and everyday life, contemporary history and popular culture.
Nine levels present breathtaking vehicles and more than 1,500 exhibits on 16,500 m². Discover automotive and contemporary history since 1886, from the world's first patented car to the hydrogen vehicle from this millennium.
More than 160 vehicles of all kinds are the main protagonists. Their lineup ranges from some of the oldest automobiles in history to legendary race cars and research vehicles.
Experience the history of the automobile on a guided museum tour in English.
Date: Thursday, 25 Jan 2024
Departure from the TAE: 09:45 a.m.
Start of the guided tour: 11:00 a.m. / Duration: approx. 75 min.
Language: English
Return TAE: 12:45 a.m. (Arrival TAE: approx. 01:30 p.m.)
Price: 30,00€ plus 19% VAT
The number of participants is limited to 40 persons.
Evening receptions
Tuesday, Jan 23, 2024 (6.00 – 9.00 pm)
Join our Swabian reception at the TAE-Foyer: Enjoy swabian snacks and beverages after a long day full of talks and have a relaxed chat with other participants.
Wednesday, Jan 24, 2024 (6.00 – 9.00 pm)
We invite you to an evening reception at the KUBINO at Ostfildern – the venue is just a 150m walk away. Have a nice evening with music of the Swinging Profs and magical entertainment by Martin Eisele. Connect with old friends while making new ones.

The evening receptions are included in the participants fee and open to all attendees.
Optimal access to participants
Exhibition
Parallel to the 24th ICT an accompanying exhibition will take place in the main foyer of the TAE, where companies will present their products and services. This is an ideal opportunity to present your services to a high-calibre audience of decision-makers, specialists and managers on an area of over 300 m². The spatial connection of the foyer, cafeteria and lecture rooms gives you optimal access to the participants.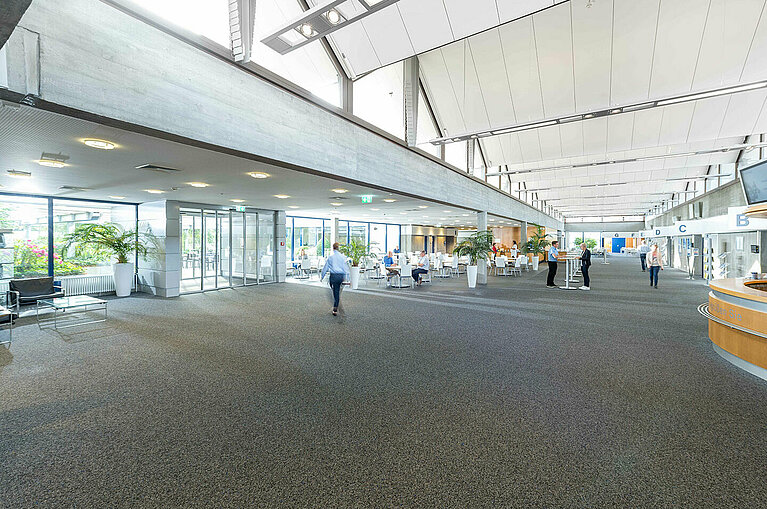 R. Wölfel Analysentechnik GmbH
For over 30 years we serve our customers to find the right instrument to meet their analytical needs. We are mainly focused on lubes, greases and fuels in regard of their tribological as well as their physical properties. We represent various international manufacturers in Germany and provide excellent service for their instruments. Visit us for more information.

Verband Schmierstoff-Industrie e.V.
German Lubricant Manufacturers Association (VSI) is an association of all major manufacturers of automotive and industrial lubricants in Germany. With 84 member companies, VSI represents over 90% of the German lubricant industry. The association's task is to represent and promote the idealistic, economic and technical interests of its members. It represents these interests in particular vis-à-vis public authorities, public corporations and trade associations.
Österreichische Tribologische Gesellschaft (ÖTG)
The Austrian Tribological Society (ÖTG) has been active as a working group for friction, wear and lubrication technology since 1976. It acts as an intermediary between industry and (non-)university research institutions and aims to promote all areas of tribology, including its application in maintenance and quality assurance.
The ELGI was established in May 1989 and is an independent, self-governing institute, financed solely by members. It is one of a group of scientific and technical institutes active in the field of tribology dealing with lubricating greases and associated products. The institute is involved in all aspects of this product group, particularly those concerning the technical, economic, ecological and legislative positions in Europe.
expert verlag is a german specialist publisher for business and technology based in Tübingen. Its focus is on application-oriented continuing education and training for specialists and managers in the fields of electrical engineering, mechanical engineering and management.
Lube Magazine is a bi-monthly publication featuring news and technical articles from across the lubricants industry. Lube is published by the UKLA and is the Official Journal of UEIL. It is distributed to readers in over 100 countries and via relevant sector Trade Events.
Lubes'n'Greases is LNG Publishing's flagship, award-winning, independent monthly magazine for and about the global lubricants industry. On the first of every month, print and digital editions deliver hard news, features and informed opinions covering automotive and industrial lubricants, metalworking fluids, greases, base stocks, additives, packaging, biodegradable and synthetic products, companies, people, issues and trends affecting the industry.
F&L Asia Ltd. has been providing world-class fuel and lube industry news and events since 1995. The publication company provides media services to some of the biggest names in the industry and each year produces F+L Week, the industry conference and exhibition premier event.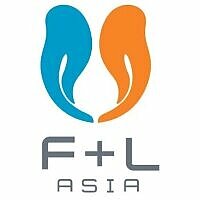 Lasting advertising effect
Sponsoring
With our sponsorship packages, you as a sponsor benefit from a sustainable advertising effect through integration in the marketing of the trade conference over a longer period of time and additional on-site advertising opportunities:
Integration of your logo in the marketing of the event
Display of flyers/brochures in the foyer
Sponsoring lunch, coffee breaks, evening event
Sponsoring a smoothie bar, etc.
(Outdoor) demonstrations in the factory hall or on the TAE premises

Contact our customer advisory service without obligation and ask for an individual offer.
NOTES FOR PREPARATION
Guidelines for Speakers
Once your presentation has been accepted for the conference by the Program Committee, please submit the following by October 31, 2023:
Short biography to introduce yourself
Short manuscript (2 pages) for the conference proceedings
Brief Biography
Please send us the completed brief biography form for the moderator to introduce you.
Manuscript for Conference proceedings
As a conference document, 2-page short manuscripts will be published in a conference volume by expert-Verlag, Tübingen.
This is also available as a print or digital copy after the event.
Please follow our instructions for manuscript preparation and use our manuscript template.
Please choose a competitively neutral presentation for your manuscript.
A detailed manuscript is not required.
Copyright
By submitting your manuscript for the conference documents, you fully release Technische Akademie Esslingen e. V. (TAE) from any third-party copyright claims. An infringement of copyright exists, for example, if external image or text templates or DIN standards are adopted in full or in part without reference to the source and without any necessary permission.
By submitting your manuscript, you grant us permission to reproduce and distribute your complete contribution in digital and printed form as a conference document for participants of the conference and for third parties, as well as in excerpts for advertising and sales promotion purposes for the conference.
The conference document will be distributed in digital and printed form after the conference by expert-Verlag, Tübingen.
Presentation at the symposium
The presentation duration is 30 minutes, including 5-10 minutes of moderated discussion.
Please choose a non-competitive presentation in 16:9 aspect ratio for your talk and presentation document. Please note that the speaker view in PowerPoint will not be available to you during your talk and notes should be printed out and brought along if necessary.
The appropriate technology is already set up in the lecture room and we will take care of setting up your presentation. Please do not use your own equipment for the presentation, such as laptop, notebook or similar.
Please bring your presentation material, which you will use at the conference, as PowerPoint and PDF files on a USB stick to the conference.
Publish your full manuscript in a listed journal!
Authors of accepted presentations may submit a full manuscript for publication following the 2024 event in a special issue of the journal "Industrial Lubrication and Tribology" (Emerald Publishing Limited) or "Tribologie und Schmierung" (expert-Verlag, Tübingen, Germany).
Manuscripts are to be written in accordance with the journal's guidelines and will undergo a peer review process in accordance with the journal's guidelines.
If interested, please contact: susan.ferront@tae.de
Participation fee for speakers
For speakers whose contribution is included in the conference program, participation in the event including conference documents and catering costs EUR 270.00 (VAT-free).

Please register as a presenter after your presentation confirmation and use our registration form.

If required, we will be happy to reserve a room for you in one of our partner hotels in the vicinity. Please indicate your hotel preference in the registration form.
Co-presenters and co-authors who wish to attend the event should register as regular attendees.
Register now
Recordings during the event
TAE reserves the right to make recordings in the form of photos and videos during events, on which the participants and speakers may also be recognizable. These recordings will only be used for advertising purposes in accordance with legal requirements (e.g. the German Art Copyright Act and the General Data Protection Regulation).
You can find further information in our privacy policy.